2023 Educational Excellence Award Nominations are NOW OPEN!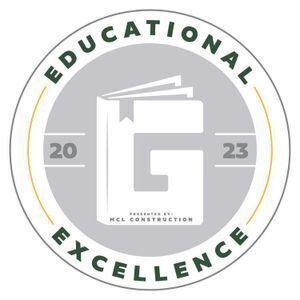 The Gretna Public Schools Foundation is excited to announce our Inaugural Educational Excellence Awards that will be given out in May of 2023. Nominations are NOW OPEN to the public!
Thanks to our generous donor, MCL Construction, we will be able to honor educators, support staff and administrators that have made significant and positive contributions to Gretna students, schools, and the Gretna community
CLICK HERE for the link to the google form.
Nominations will be accepted through April 30, 2023 and can be filled out online. Any questions regarding the application, please contact Holly Radke. After the nomination period closes, a selection committee will meet to determine the winners in each category. 
*Please note that we can only accept one nomination per form. If you would like to submit more than one nomination, you must fill out a separate form for each nomination. 
Nominations should be based on:
Dedication to the teaching profession or their specific duties at GPS
Innovation in curriculum and/or style of teaching
Relationship to students, parents & colleagues
Contributions to the educational community, to subject area, to student accomplishments
Recognition by peers & other awards received
Other information or personal characteristics you believe is important 
Achievements should be objective and verifiable, not subjective or based on opinion, popularity, or sympathy. In general, people should not be nominated for the Educational Excellence Awards for doing their job well but should be way beyond norm. 
**Winners will be notified by May 25th, 2023. All winners will be given a physical award as well as a monetary award.  The administrator will be given their monetary award in the form of a grant to do something for their building.