Support the Whitetail Creek PTO!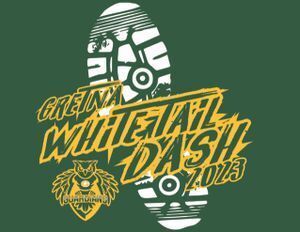 Guardians…..we have our final donation count for the Whitetail Dash! We raised $14,158!!!! Thank you to everyone who donated and to all the kids who helped raise the money! We cannot wait to use the funds to help with playground upgrades, a new mascot costume and of course staff appreciation throughout the year!
Of course the kids want to know prizes earned…..we earned PJ Day, Hat Day, Free reading time with Oreos, Extra recess, Cartoons during lunch and a snack cart pushed around one day for all students! Thanks again for a successful Whitetail Dash!
We appreciate your generous support that allows us to purchase needed school supplies, books, equipment and more as well as offer staff and teachers appreciation days throughout the year. 
The Whitetail Creek PTO & Staff